Why shouldn't I use a narcotic to rescue a severe migraine attack?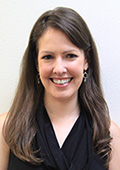 Increasing evidence from research shows that narcotics can worsen a headache condition by causing narcotic/opioid hypersensitivity. This means that over a period of time no acute medication will work as well. Narcotics are not migraine specific and are not FDA approved for the treatment of migraine. There are migraine-specific medications, oral and non-oral, that are much more appropriate for the treatment of an acute migraine attack such as the triptan category.
To make an appointment, please call 949-861-8717.