Why didn't Aimovig, Ajovy & Emgality work for me? I thought they were supposed to be the new "miracle" injections for migraine prevention. I am frustrated-please help!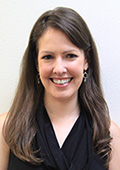 I am sorry this new category did not work for you. I hope you had an adequate trial for each one which would be a minimum of 3-6 months. All 3 of the CGRP monoclonal antibody injections currently FDA approved for migraine prevention target CGRP, a neuropeptide released throughout the peripheral and central nervous system during migraine attacks. Significantly, these large molecules given via injection only work on the peripheral nervous system. There is a new oral CGRP category coming out that are called "gepants". These "gepants" in development for acute and preventive treatment of migraine are small molecules and will be able to cross the blood brain barrior and work centrally as well as peripherally. They could potentially be more effective for some migraine patients. In addition, there is another neuropeptide called PACAP that appears to be a key player in migraine pathophysiology. There are drugs in development to target PACAP and perhaps for some migraine patients, targeting PACAP may be more effective than targeting CGRP. Don't give up-there are new drugs in development.
To make an appointment, please call 949-861-8717.