Why are my headaches worse in the winter?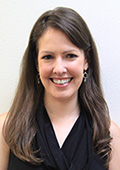 There can be many reasons for worsening of a headache pattern during winter months. Weather changes can be a factor, especially drops in barometric pressure that can occur before a storm. Turning heaters on can be a trigger if dust or mold has accumulated in the air ducts. For some, Holiday stress can be a trigger either from travel or entertaining. Also, there is a tendency to fall off your exercise program, not eat as healthy, and not have a consistent sleep schedule during the Holidays. Now that the Holidays are over, resuming a healthy life style should help.
To make an appointment, please call 949-861-8717.