When should I stop using my Emgality injection if I want to get pregnant?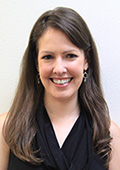 The injectable CGRP mAB's including Aimovig, Ajovy, and Emgality should be stopped 5-6 months before trying to get pregnant. All have a long half-life ranging from 27-31 days and complete elimination of any medication is 5 half-lives. Until we have more data about using this category of treatment during pregnancy, it is advisable to have complete elimination before trying to conceive.
To make an appointment, please call 949-861-8717.