What type of doctor is best at treating headache?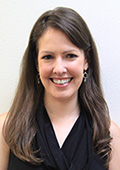 In the past, neurologists were the most common type of doctor that patients would see for severe headaches.  Now, headache has become a specialty open to non-neurologists as well as neurologists.  Currently, there are only a little over 500 headache specialists in the United States.  Dr. Susan Hutchinson is a Board Certified Family Medicine Physician with a sub-specialty in headache.  I am a neurologist who completed a full 1 year headache fellowship. Dr. Hutchinson's 21 years of practicing general family medicine including women's health can help in recognizing the important role of hormones to headache and she is especially well-suited to treat menstrual migraine.  My background as a neurologist is well-suited to recognizing neurological conditions that may be associated with migraine.  Together, our practice provides an excellent comprehensive approach to the headache patient.
To make an appointment, please call 949-861-8717.