What is Ubrogepant? I heard it would be available soon.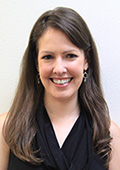 Ubrogepant is an oral tablet for the acute treatment of migraine.  It targets the calcitonin gene related peptide (CGRP) receptor and prevents CGRP from binding. This blocks the migraine process. Unlike the current monthly anti-CGRP injections, this is for acute migraine treatment. It may be a great option for those dissatisfied with their current acute treatment. Ubrogepant will be an oral tablet 50 or 100 mg and can be repeated in 2 hours for a migraine attack. Unlike Reyvow, another new migraine medication, Ubrogepant does not cause drowsiness or dizziness. We think it will be available by January 2020.
To make an appointment, please call 949-861-8717.