What is the difference between Ubrelvy and Nurtec?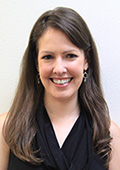 Ubrelvy and Nurtec are 2 new oral medications approved for the acute treatment of migraine in adults. Both are in the same category of migraine medication called the "gepants."  Ubrelvy is an oral tablet 50 mg & 100 mg and is taken as needed for migraine and may be repeated in 2 hours to a maximum of 200 mg in a 24-hour period. Nurtec is a 75 mg orally dissolving tablet and is taken one tablet in a 24-hour period for migraine. Both are well-tolerated and show no evidence of medication overuse headache or vasoconstriction.
Good candidates for Ubrelvy or Nurtec include those for whom the triptans are not well-tolerated, not adequately effective, or are contraindicated. Please schedule an appointment to discuss whether Ubrelvy or Nurtec may be appropriate for you. Both have good access and affordability for those with commercial insurance.
To make an appointment, please call 949-861-8717.