What is Nerivio? Is it available?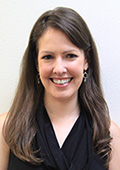 Nerivio is a non-invasive neurostimulator device that has received FDA approval for the acute treatment of migraine in adults. The device is wrapped around the upper arm similar to a blood pressure cuff. It is turned on and the intensity is adjusted via an app on a smart phone device. There are no wires or cords so a patient can be hands free to go about their normal activity while the headache is being treated. The recommended treatment period is 45 minutes for a migraine attack. The expected time frame for availability is October 2019. We are one of a limited number of headache centers in the United States that will have demo units for patients to try in our office. It is anticipated that the first month of treatment will be free.  It is very exciting to have a new non-invasive treatment option for migraine. To learn more go to https://theranica.com
To make an appointment, please call 949-861-8717.