What Is CGRP?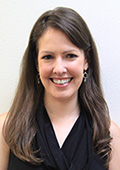 CGRP stands for Calcitonin Gene-Related Peptide.  It is a neuropeptide located in neurons (nerve cells) and smooth muscle throughout the part of the nervous system that is part of the migraine process. When a migraine trigger occurs in a susceptible individual, CGRP levels increase and this increase is felt to be major part of the pathophysiology of migraine. Research has demonstrated elevated CGRP during migraine attacks. In addition, research has demonstrated relief of a migraine attack when a CGRP blocking medication is given. This blocking of CGRP is the mechanism of action of the new category of CGRP Monoclonal Antibodies that are now coming to market for the prevention of migraine. The first one available, Aimovig, blocks CGRP activity at the receptor site. To learn more, go to www.Aimovig.com and www.scienceofmigraine.com
To find out if this new preventive treatment makes sense for you, please schedule a visit at our office. We are very excited about this new treatment.
To make an appointment, please call 949-861-8717.