Should I delay getting Botox or injecting with my CGRP mAB (Aimovig, Ajovy, or Emgalit) before or after receiving the COVID-19 vaccine?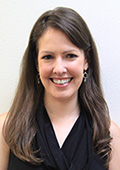 There is no data available that supports delaying any specific migraine therapy during the time of receiving the COVID-19 vaccine. We encourage all of you to continue with your current migraine treatments AND get the vaccine as soon as it is available to you. To learn more about COVID-19 resources for those with migraine go to https://americanheadachesociety.org/covid-19-resources/
To make an appointment, please call 949-861-8717.