I am planning on getting pregnant in the next few months. What can I take for my migraine attacks once I am pregnant?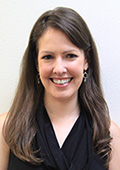 I advise you come in for an office visit prior to getting pregnant to review your current medications. There may be some like Topamax (Topiramate) that you should wean off prior to getting pregnant. Others like Sumatriptan, Ibuprofen, and Zofran are OK to take while trying to get pregnant but need careful consideration once pregnant. Safe options during pregnancy include Tylenol, caffeine in moderation, Diclegis for nausea, Sumatriptan in moderation, and the 3 neurostimulators including the Cefaly device, SpringTMS, and GammaCore. For rescue of a severe migraine during pregnancy, we can do an occipital nerve block in the office with Bupivacaine, a topical anesthetic. In a few cases, our office has injected Botox for pregnant women with refractory migraines. Fortunately, the majority of women experience improvement in their migraines during pregnancy.
To make an appointment, please call 949-861-8717.