OC Migraine Wins "Miles For Migraine" Award!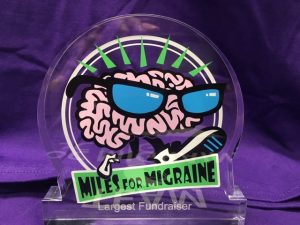 On Saturday, November 9th, 2019, Orange Country Migraine & Headache Center participated in the Miles for Migraine Walk and Run in San Diego, CA. Sixteen OCM staff members and patients participated! Additionally, Orange County Migraine & Headache Center took home the prize for raising the most donations of any team. Over $3,000!
Thank you to everyone who participated and/or donated for this very worthy cause, in which proceeds go to migraine and headache research.