Is the new oral tablet Qulipta for the prevention of migraine as effective as injectable Aimovig, Ajovy, and Emgality?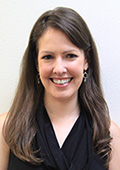 Results from clinical trials show high efficacy rates with Qulipta. Qulipta blocks the activity of CGRP as do the injectables. We have many patients who have switched to Qulipta and are doing as well or better than the injectable CGRP mAB's. To see if Qulipta may be a good option for you, please set up an appointment with one of our providers.
To make an appointment, please call 949-861-8717.