Is the new Ajovy for migraine prevention better than Aimovig?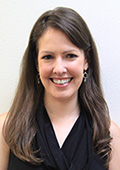 There have not been any studies comparing Ajovy with Aimovig. This new category of CGRP monoclonal antibodies is an incredible break-through for migraine prevention. Experience in the "real world" apart from clinical trials may help us answer your question. Significantly, both Aimovig and Ajovy have favorable side-effect profiles, are well-tolerated, and quite effective (as early as 1 week in some patients) in clinical trials.
Some patients may feel one works better than another just like some patients prefer Sumatriptan to Rizatriptan vs others prefer Rizatriptan to Sumatriptan. Treatment needs to be individualized to each patient. We are here to help develop your individualized migraine treatment plan.
To make an appointment, please call 949-861-8717.