How do I know if the new CGRP preventive injection is for me?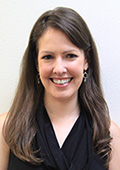 The new category of CGRP Monoclonal Antibodies for migraine prevention is ideally suited for anyone suffering from migraine at least 4 days per month. The first one is now available and is called Aimovig. It is approved for adults 18 and over. It is not recommended in women who are breast-feeding or pregnant. Most likely insurance companies will require failure or intolerance of at least 2 standard oral migraine preventives. The best next step would be to come in for an appointment so we can determine if Aimovig would be a good next step for you.
To make an appointment, please call 949-861-8717.