I am trying to get off narcotics. What are some non-narcotic treatment options to rescue me when I have a severe migraine?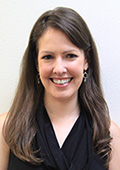 This is a great question. Narcotics are not a recommended way to rescue a severe migraine. They can cause sedation, constipation, addiction, and can cause medication overuse headache. In addition, an accidental overdose can cause respiratory depression & death. Non-narcotic options can include coming in to our office for a Toradol (Ketorolac) injection, nerve blocks, and/or a trial with one of the 3 neurostimulators we have in our office including the GammaCore, the SpringTMS, and the Cefaly device. Home rescue may include injectable Sumatriptan, nasal delivery of Sumatriptan, Zolmitriptan, or Ketorolac (name brand Sprix), and/or a course of steroids. For some of our patients, a standing order set to go in to the Hoag Infusion Center in Irvine or Newport Beach is an option and can avoid having to go the ER. Consider making an appointment with us to review non-narcotic rescue options. We can work with you to customize a plan that will work for you.
To make an appointment, please call 949-861-8717.