I have cluster headaches. Would any of the new CGRP monoclonal antibodies (CGRP mABs) work for cluster headache prevention?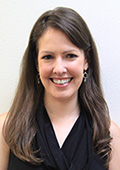 Currently the only FDA approved indication for the CGRP mAB's is for migraine prevention in adults. However, studies are underway for cluster headache prevention and the results look promising. In particular, Lilly recently completed a cluster headache trial with Emgality. For more details, go to https://migraineagain.com/emgality-cluster-migraine/ Non-CGRP treatment options include the relatively new GammaCore device. GammaCore is FDA approved for acute cluster headache treatment as well as an adjunctive treatment for cluster prevention. We have the device in our office and can arrange for a demonstration as part of an office visit.
To make an appointment, please call 949-861-8717.