Can you tell me more about a new form of DHE that will be delivered nasally? I have used before as an injectable. It was quite helpful and the nasal delivery sounds easier.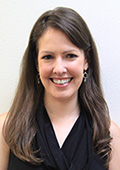 Impel Pharmaceutical is developing a new nasal delivery formulation of DHE. At the present time, DHE, although highly effective for migraine, can only be delivered intravenously (IV) or intramuscularly (IM) which limits its ease of use. Importantly, DHE has not been associated with medication overuse headache (MOH) and can be used to treat MOH. In addition, many migraine attacks are associated with significant nausea so having this non-oral delivery may be a welcome addition for the rescue of a severe migraine attack in some individuals with migraine. To learn more, go to https://impelnp.com/treatments/migraine-treatment/
To make an appointment, please call 949-861-8717.