Can I try one of the new CGRP monoclonal antibody injections if I am getting Botox every 12 weeks for my migraines? Botox helps but I would like to try one of these new CGRP injections and see if they can work together to better help with migraine prevention?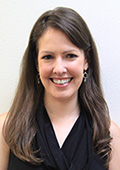 In the clinical trials with all three CGRP injections (Aimovig, Ajovy, Emgality) patients had to be off Botox for 4 months before receiving CGRP injections. This exclusion was not due to safety concerns; rather, the trials were designed to see how well migraines would respond to CGRP by itself or with an oral preventive and not while still receiving Botox. One of the concerns is that insurance companies may not approve both. Both are relatively expensive treatments. We have patients in our practice who are doing both but we are encouraging them to try CGRP by itself at some point as CGRP injections may work so well for migraine prevention that Botox is not needed. Fortunately, there are wonderful savings programs for all 3 CGRP injections for commercial insurance patients so now is a good time to set up an appointment and see what preventive regimen best for your migraines.
To make an appointment, please call 949-861-8717.