Can a person experience a migraine without pain?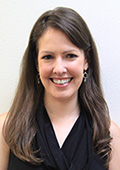 Yes, they are not uncommon.  Typical symptoms include visual symptoms (flashing lights, zig-zag lines, or the absence of vision in all or part of the visual field).  Other symptoms can include tingling on one side of the body and/or slurred speech, or vertigo.  These types of migraines are often referred to as aura without headache (acephalgic migraine).  Symptoms may last from minutes to days.   Treatment varies but may include migraine specific medication.  These symptoms should always be evaluated by a healthcare provider for a correct diagnosis.
To make an appointment, please call 949-861-8717.