Dr. Molly Rossknecht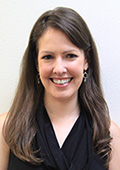 Dr. Molly Rossknecht is a neurologist who specializes in headache medicine. She is originally from South Florida and went to college at Florida Atlantic University, graduating with a BS in Biology and MS in Biomedical Science. She then went on to medical school at Nova Southeastern University College of Osteopathic Medicine where she completed the dual degree DO/MPH program. Dr. Rossknecht completed her internship and neurology residency at Garden City Hospital in Michigan, a program through the Statewide Campus System of Michigan State University, followed by a headache fellowship at the University of Michigan. She looks forward to helping patients on their journey to healing at Orange County Migraine & Headache Center.
Susan Hutchinson, M.D.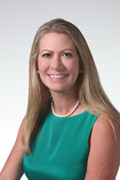 Dr. Susan Hutchinson is a headache specialist and board-certified family practice physician. In February 2007, she founded Orange County Migraine & Headache Center, dedicated to serving patients with headache and mood disorders. Although she is not a psychiatrist, she has developed a special interest in treating mood disorders as well as headache. The mood disorders she treats include depression; anxiety; bipolar disorder; ADHD; and panic attacks.
Prior to starting Orange County Migraine & Headache Center, Dr. Hutchinson practiced as a family practice physician in the Irvine Area since 1985. Over the years, she developed a passion for helping patients with headache, especially migraine. Dr. Hutchinson suffers from migraine headaches which gives her an empathy with her patients. She felt such a calling to help patients with headache and mood disorders that she decided to specialize and devote her career to alleviating the suffering caused by both headaches and mood disorders.
Dr. Hutchinson received her BA degree in Chemistry from Miami of Ohio, graduating Magna cum laude. Her MD degree came from Medical College of Ohio followed by her internship and residency at UC Irvine where she completed her training in the Department of Family Medicine.
She lectures nationally on the subject of headache; has written dozens of articles for medical journals; participated in headache research projects and is very active in numerous professional organizations such as the American Headache Society and the National Headache Foundation. She is the immediate post-chair of the Women's Issues section of the American Headache Society after serving in the chair position for 5 years. Dr. Hutchinson is a dynamic and sought-after speaker. She speaks for community groups as well as professional groups.
In 2010 she became the President of The Orange County Chapter of the California Academy of Family Physicians.
You can find out more about Dr. Susan Hutchinson, including media and speaking information at www.DrSusanHutchinson.com
Allison Kennedy, PA-C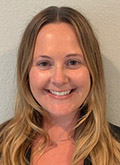 Allison Kennedy, PA-C, is pleased to be joining Orange County Migraine and Headache Center. Allison graduated from the Keck School of Medicine of USC PA program in 2014. Shortly after graduation she joined a neurology practice where her interest in headache medicine grew. She has a particular interest in migraine but has treated many different headache types over the last 6 years. She is a certified Botox injector and can perform nerve blocks. She has also served as a sub-investigator for several migraine clinical trials.  In her free time, Allison enjoys hiking, travelling and spending time with her family and friends.
Our Office Staff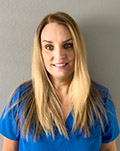 Jamie is excited to join OC Migraine and have the opportunity to work with Dr. Hutchinson and Dr. Molly. Her experience is working the front office, meeting and greeting all the patients as well as working closely with any and all staff when needed.
When she's not working, she enjoys her family and two dogs. She and her husband have a daughter in college and have been married for 31 years. As a couple they enjoy working out and going to car shows.
---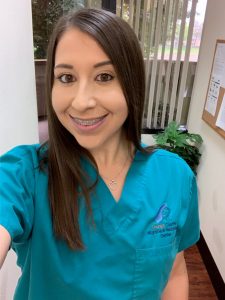 Bailey, who has a Bachelor's Degree in Health Science, has been a valuable member of our staff since 2010. She manages prior authorizations for prescriptions, internal accounting and other administrative tasks. Outside of the office she enjoys an active lifestyle. Mountain bike riding, going to the gym and snorkeling are some of her favorite activities.
---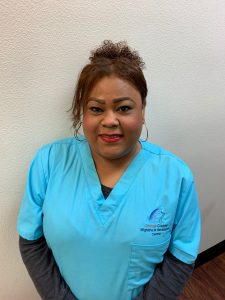 Aurora has been with our organization since 2017, and is a Certified Medical Assistant. She manages all Botox prior authorizations and the processing of Botox Specialty Pharmacy requests, as well assists doctors with back office tasks. When not helping at the center, Aurora is a passionate foodie, loves shopping and adores spending time with her family.
Learn more about the unique benefits of Orange County Migraine & Headache Center
Click here