NOTICE (9/25/22): Our physical office is temporarily closed due to a pipe bursting on the floor above us. Please note we will not be able to see patients in person during this time.  The majority of Telehealth appointments will continue as scheduled. Our staff will be contacting patients to reschedule as necessary. Thank you for your patience while we work to reopen the office as soon as possible.
Welcome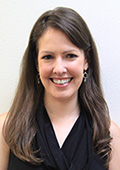 I look forward to helping patients on their journey to healing at Orange County Migraine & Headache Center.
– Dr. Molly Rossknecht
(read more about me here)
Also be sure to check out "Ask Dr. Molly" for answers to common patient questions!
---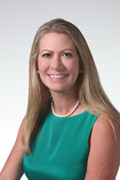 At Orange County Migraine & Headache Center, we're dedicated to the relief of pain caused by headaches and mood disorders.We've worked hard to ensure you have the best possible experience.
– Dr. Susan Hutchinson
(read more about me here)
Contact Us Today
The Orange County Migraine & Headache Center Difference
At Orange County Migraine & Headache Center you'll experience a warm, friendly and relaxing atmosphere.
Specializing in treatment of migraines (including chronic), headaches and mood disorders.
No headache is too complicated to treat.
Quality time. We do not overbook.
Your concerns will be listened to. You will not be rushed.
Family members are welcome to sit in on the consultation.
Certified Botox Physician
Dr. Hutchinson is also on staff at Hoag.
ASK DR. MOLLY
There are several options for this 2-week period. One is to come into our office for a nerve block or for a Toradol injection. Another option is to go on a preventive during that 2-week period-an example would be Nurtec every other day. The best strategy is to call our office and set up an appointment to discuss treatment options to lessen your migraine burden during that wearing off period.
Read More

›
Nurtec is FDA approved for both the acute treatment of migraine and for prevention of migraine in adults. The dose for acute treatment is one 75 mg orally dissolving tablet taken once in a 24- hour period. The dose for prevention is one 75 mg tablet taken every other day. Some patients may like the flexibility of using for both indications.
Read More

›
NEWS AND UPDATES
The 4th Annual Miles for Migraine Event for San Diego will be at Liberty Station Park in San Diego. Our office has formed a team called OC Migraine. Please consider joining and/or supporting our team. All proceeds go to increasing migraine awareness and funding migraine research.
Read More

›
This week's episode of Heads UP is on the Estrogen and Migraine Controversy. Lindsay Weitzel, Ph.D. questions Susan Hutchinson, MD, Headache Specialist and author of The Woman's Guide to Managing Migraine all about estrogen, migraine, aura, stroke risk, birth control, perimenopause, HRT, bioidenticals, etc.
Read More

›
"There is no other doctor I would have treat my migraines but Dr. Hutchinson. She takes the time to get to know her patients, she listens to me and I consider her to be a real partner in my health care decisions. Dr. Hutchinson is the BEST!"

– Heidi Bressler