NOTICE (9/25/22): Our physical office is temporarily closed due to a pipe bursting on the floor above us. Please note we will not be able to see patients in person during this time.  The majority of Telehealth appointments will continue as scheduled. Our staff will be contacting patients to reschedule as necessary. Thank you for your patience while we work to reopen the office as soon as possible.


(5/17/23) Read updated statement here

.
Welcome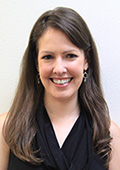 I look forward to helping patients on their journey to healing at Orange County Migraine & Headache Center.
– Dr. Molly Rossknecht
(read more about me here)
Also be sure to check out "Ask Dr. Molly" for answers to common patient questions!
---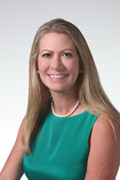 At Orange County Migraine & Headache Center, we're dedicated to the relief of pain caused by headaches and mood disorders.We've worked hard to ensure you have the best possible experience.
– Dr. Susan Hutchinson
(read more about me here)
Contact Us Today
The Orange County Migraine & Headache Center Difference
At Orange County Migraine & Headache Center you'll experience a warm, friendly and relaxing atmosphere.
Specializing in treatment of migraines (including chronic), headaches and mood disorders.
No headache is too complicated to treat.
Quality time. We do not overbook.
Your concerns will be listened to. You will not be rushed.
Family members are welcome to sit in on the consultation.
Certified Botox Physician
Dr. Hutchinson is also on staff at Hoag.
ASK DR. MOLLY
Zavzpret is a newly FDA approved nasal spray of Zavegepant, a CGRP receptor antagonist, and is for the acute treatment of migraine with or without aura in adults. It is in the same class as Ubrelvy and Nurtec-both oral CGRP receptor antagonists. The dose is 1 spray of 10 mg in 1 nostril in 24 hours. It may work faster than the oral CGRP receptor antagonists, also known as gepants, since it is delivered nasally. Side-effects include bad taste and nausea. It is expected to be available in pharmacies by July 2023.
Read More

›
Results from clinical trials show high efficacy rates with Qulipta. Qulipta blocks the activity of CGRP as do the injectables. We have many patients who have switched to Qulipta and are doing as well or better than the injectable CGRP mAB's. To see if Qulipta may be a good option for you, please set up an appointment with one of our providers.
Read More

›
NEWS AND UPDATES
Our medical office suite was flooded on Saturday, September 24th, when a hot water pipe from the office above us burst. The water damage is severe. Repairs will take at least two months. During this time the office will remain physically closed. We are completely operational for virtual visits, prescription refills, email correspondence, filling out forms, and answering questions you may have. Becky, our wonderful receptionist, will retrieve messages and return calls.
Read More

›
This past weekend, the Miles for Migraine community raised $8,885 to support local migraine research & education at the UC San Diego Health Headache Center. Top individual fundraisers were Dr. Hutchinson, Kaitlin C. and Eve H. who combined raised a total of $3,985!! 
Read More

›
"There is no other doctor I would have treat my migraines but Dr. Hutchinson. She takes the time to get to know her patients, she listens to me and I consider her to be a real partner in my health care decisions. Dr. Hutchinson is the BEST!"

– Heidi Bressler